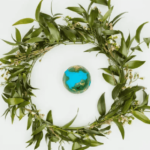 NATURE FIRST
On the inside, our products are made with biodegradable surfactants that are safe for use with septic & greywater systems for effective reuse of waste water. On the outside, the packaging is among the highest rated for recycleability and not known to leach any chemicals that are suspected of causing cancer or disrupting hormones.
ALLERGEN FREE
Designed to be extra gentle, hypoallergenic and non-toxic. There are no perfumes, dyes, oils or fragrances added. Formulas are pH balanced and non-irritating, made in harmony with the surface chemistry of the skin, hair and fabrics of all types.
EXPLORE OUR PRODUCTS
We've spent years scientifically perfecting our formulas to bring you the highest quality products that exemplify good health and well-being.  Our solutions help make the world a cleaner place by offsetting toxic cleaners that pollute our environment.  Distinctly unique, our patented cationic nonionic cleaning technology delivers an unparalleled level of fresh and clean.
WHAT'S INSIDE?
Ingredients are primarily natural biobased, plant and mineral derived. None are known to contribute to eutrophication. 
Free of phthalates, nuts, nut byproducts and derivatives, sulfates (SLS/SLES), dyes, volatile organic compounds, phosphates, oils, parabens, fragrances, bromine, enzymes, glutens, petrochemicals, ethoxylates, NPE, phenoxyethanol and optical brighteners.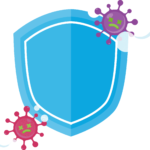 FOCUS ON PREVENTION
Our wonderful formulas contain cationic nonionic surfactants. Organic matter, dirt and clay particles are negatively charged. Kūshe is positively charged to attract and remove dirt, hard water minerals and metals to prevent buildup on skin, hair and fabrics. It also prevents dirt from resettling on fabrics.