ECO FRIENDLY
Made with biodegradable surfactants that are safe for use with septic & greywater systems for effective reuse of waste water. On the outside the HDPE 2 bottles are among the highest rated for plastic recyclability which are not known to leach any chemicals that are suspected of causing cancer or disrupting hormones.
ALLERGEN FREE
Our products are designed to be SUPER hypoallergenic and free of harmful chemicals. There are no perfumes, dyes, oils or fragrances added. They're gentle and non-irritating on your skin and fabrics of all types.
EXPLORE OUR PRODUCTS
With scientifically perfected formulas designed to be eco-friendly, we're committed to bringing you the highest quality products that exemplify good health and well being.
WHAT'S INSIDE?
Ingredients are primarily natural biobased, plant and mineral derived.  Free of phthalates, nuts, nut byproducts and derivatives, sulfates (SLS/SLES), dyes, volatile organic compounds, phosphates, oils, parabens, fragrances, bromine, enzymes, glutens, petrochemicals, ethoxylates, NPE, phenoxyethanol and optical brighteners.
U.S. PATENTED TECHNOLOGY
Our patented technology delivers a unique cleaning experience that's designed to be safe for our environment and doesn't use any ingredients which contribute to eutrophication. Unique dirt seeking molecules and many other breakthroughs are embodied in all of our products.
HYPOALLERGENIC ✧ PLANT-BASED ✧ NON-TOXIC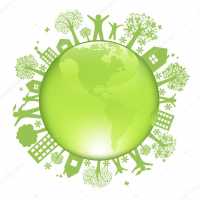 REVIEWS
Kūshe Liquid Laundry Cleaner 64 fl oz ( )
reviewed by MIchael

---

Hey, my whites came out VERY white, so that was cool. But I gotta tell ya, as a marathoner, my socks feel like cashmere. .. really soft! Don't know how ya did that, but Thanks.

View this product →

Kūshe Liquid Laundry Cleaner 128 fl oz ( )
reviewed by Marty L

---

I've been using this as my regular laundry detergent after a trial period. It's such a great experience. The clothes come out consistently clean, the fabrics feel renewed and the gallon lasts forever and has the great dosing attachment. I don't even need to use dryer sheets anymore. Highly recommend it.

View this product →

Kūshe Liquid Laundry Cleaner 128 fl oz ( )
reviewed by Patrick H

---

Have been using this for a few weeks. Clothes are even fresher and cleaner than the eco friendly detergent I was using before. And I don't use softener or static sheets in the dryer.

View this product →